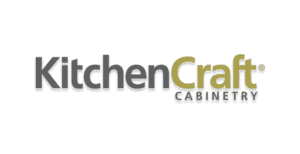 Kitchen Craft is a company that is proud to be a part of MasterBrand Cabinets, Inc., a leading manufacturer of high-quality cabinets. MasterBrand Cabinets has a rich history dating back to 1926, and in that time, it has established itself as a trusted name in the industry, earning a reputation as America's Cabinetmaker. As a subsidiary of MasterBrand Cabinets, Kitchen Craft has had the opportunity to contribute to this legacy of excellence.
Elegant, versatile, and stylish are just a few of the defining qualities of Kitchen Craft cabinets. These cabinets are designed to complement any kitchen or bathroom, and they come in a range of styles and finishes to suit any taste. Whether you're looking for a traditional look or a more modern, contemporary aesthetic, Kitchen Craft has the perfect cabinets for you.
In addition to their aesthetic appeal, Kitchen Craft cabinets are also known for their durability and functionality. Made from high-quality materials, they are built to withstand daily wear and tear, making them a reliable choice for any busy household. Plus, with a wide range of customization options, you can design your cabinets to fit your specific needs and preferences.
Overall, Kitchen Craft is a top choice for homeowners, builders, and designers looking for high-quality, stylish cabinets. As a part of MasterBrand Cabinets, we are committed to excellence and to helping you create a space that is both functional and beautiful.