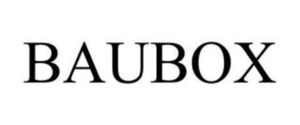 At BauBox, they pride themselves on their long history of producing high-quality cabinetry and millwork. Their products are designed and engineered in Germany, a country known for its innovation and attention to detail. They use only the finest materials and techniques to ensure that their cabinet solutions are both functional and aesthetically pleasing.
One of the key features of their cabinets is the use of 3XM laminate technology. This protective coating helps to preserve the integrity of the wood and keep it looking beautiful for years to come. Additionally, they use titanium finished aluminum edges to add a touch of sophistication and durability to our cabinets.
But it's not just the materials that make their cabinets stand out – it's also their attention to detail. For example, their built-in LED lighting adds a touch of ambiance and convenience to your kitchen or bathroom. And their wing-tipped shelves offer an extra layer of storage and organization, making it easy to keep your space clutter-free.
At BauBox, their also committed to sustainability. That's why they use materials and practices that are environmentally friendly, helping you to create a space that is both functional and eco-conscious. Whether you're looking for a complete cabinet overhaul or just a few updates, BauBox has the perfect solution for you.